A 30 year old lady
, presents with decreased vision in left eye. Right eye has congenital malformation and phthisical. Left eye vision only counting fingers at 1 meter!!. FUNDUS exam shows congenital Optic pit with serious inferior
retinal detachment
. Clear lens.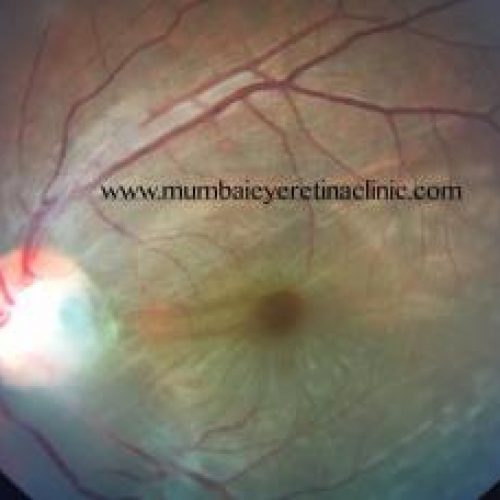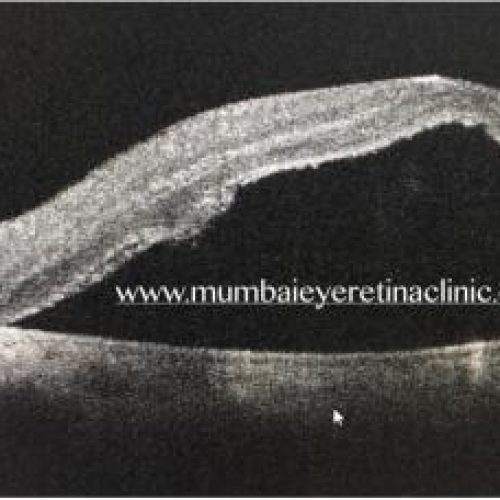 1) Absolutely one eyed patient
2) Optic pit patients are know to have very sticky vitreous and one of the most difficult for PVD induction
3) Optic pits communicate with CSF. Silicone oil is contraindicated. Lady has 1 year old twins. Putting gas will temporarily blind her for 3-4 weeks
4) High chances of recurrent detachments due to proliferative vitreoretinopathy.
Procedure done for retinal detachment:
2) Encirclage was pre placed to reduce chances of recc RD
3) ILM staining with BBG dye. Limited ILM peel over papillo macular bundle was done.
4) Stuff the pit: ILM hinged at ONH and then packed into the optic pit in layers
5) Temporal drainage retinotomy, FGE and SRF drainage.
7) Low percentage gas injection so that its absorbs faster.
Vision improved to 6/18!!

Retina attached, No PVR

Lasered pit seen with resolution of schisis